Publisher
Elektra Records
FFO
Slipknot, Deftones, Slayer, Mushroomhead, Coal Chamber
There are a few things in the metal world as maligned as Metallica's 'St. Anger'. The album was an almost instant talking point upon release back in 2003 and now in 2021, it is just as much as a talking point as it has ever been… in fact, truth be told, it never even left that discussion table.
I'm sitting down to write this as it's announced that 'St. Anger' has just turned 18. Now, I live in the UK and I don't have any children… but, if I was a doting father and my child had just turned 18, I would be taking them to the pub for their first legal pint and the fact that 'St. Anger' has reached this age is a little scary.
18 years… 18 fucking years… let me take you down the vista of time as to what it was like it be in the heavy metal world when this log dropped from the anus of 2003.
This was a very turbulent time for Metallica, Jason Newsted had left the band and there was serious speculation over who would fill that Newsted shaped void especially when it was announced that finally after five years and endless fucking around that Metallica would finally be releasing a new studio album and that that album would be named 'St. Anger'.
There was the promotion, my god, there was the promotion.
Endless promotion; MTV, Kerrang!, VH1, Metal Hammer, Terrorizer, Yahoo!, MSN, AOL… A. O. Fucking. L. There's a blast from the past: "you have mail"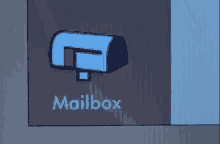 Yes, I have mail and it's about Metallica.
There were endless interviews, Hetfield and Ulrich reeling spiel after spiel about how this new album was 'back to their roots' and how it was going to be 'complex… just like 'Justice''.
This spiel had every Metallica fans bird twitching like crazy… what if the band make another 'Ride the Lightning' or 'Master of Puppets'… ooo steady on… I'm harder than a 6ft thick wall of diamond.
ALL ABOARD THE HYPE TRAIN! WOOOO! WOOOOO!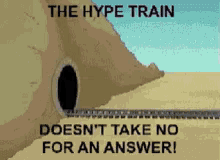 It was coming up to the big day, the video premiere of the title track from the upcoming album. The teasers said it was going to be set in prison… not just any prison… San Quentin.
There I was, 9pm, Kerrang!, the video premiere of 'St. Anger', all four of them were present, including new bassist Robert Trujillo as they set about entertaining the rowdy inmates with that now familiar riff.
Ok… that was raw… borderline in tune… not the usual standard for producer Bob Rock, but I can go with it… it's just one song, the rest of the album couldn't be like that could it?
Could it?
Au contraire.
I had never ordered an album online before, the luddite sat at the computer and punched his details into Play247.com, remember that?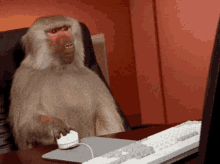 That's right, this confession is full of early 2000's fuckin' nostalgia.
True to their word, 'St. Anger' arrived on the day of release with its bold, in your face album cover. I was excited, like a kid with too much sugar on Christmas Eve. I undid the cellophane, took the CD out and placed it in the hi-fi and 'Frantic' started.
Eeer…. Ok… 'Frantic' tick tick tick tick tick tick tick tocked by, as did 'St. Anger' and 'The Unnamed Feeling'… was this Metallica playing an elaborate joke? What the hell was going on? Where were the intricate guitar solos and complex rhythms that had been promised… in fact… where WERE the guitar solos?
Where was everything that was promised?
WHERE'S MY JUSTICE YOU BASTARDS!
Then there was that drum sound… that bloody drum sound… had Lars Ulrich lost his sponsorship with Tama and replaced his drums with pots and pans?
Had he got a lead role in 'Stomp'?
Had Lars forgot to turn the snare on and Bob Rock just looked away in fear of criticising?
In fact, log onto any heavy metal page, look at any heavy metal meme, read any metal comments and within five minutes of scrolling, you'll find someone taking the piss out of that drum sound. It was 18 years ago and it is STILL getting the shit ripped out of it… and rightly so.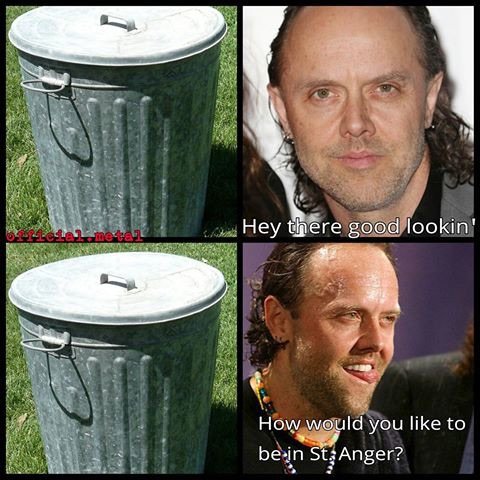 But in all seriousness… what the fuck was this… as the album dragged on like a wounded colossal sauropod looking for somewhere to collapse and die, it was getting harder and harder to continue listening.
It was painful.
So, I did what any other heavy metal fan did in 2003, I logged into the metal chat rooms of Yahoo! AOL and MSN, waded through the quagmire of potential sex offenders and found that it wasn't just me that was being an old stick in the mud this time… the internet agreed with me! (probably the last time it did).
Now, some people say that 'St. Anger' has its moments, apparently it is a fantastic album when working through problems, but I don't listen for a therapy session, I talk to myself for that and me and me and me agree that 'St. Anger' was a steaming pile of poop.
I took the album out of the hi-fi, slid it back into its case and opened up the place where these albums go.
The box of banishment and to this day, that is where 'St. Anger' lives. It is serving a life sentence and the judge decrees that it will no possibility of parole… for life.